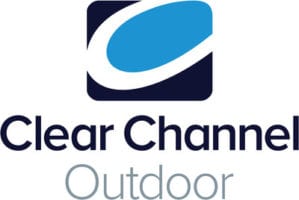 China problems dragged down Clear Channel Outdoor's performance during the third quarter of 2019.  Here are the results from the earnings release and investor deck.  Insider is focusing on the results excluding effects of foreign exchange.
Consolidated revenue increased by 0.7% to $668 million during the third quarter of 2019.  As a good quarter for the Americas groups was offset by weak international performance.
Americas revenue was up by 8.2% to $328 million due to increase in digital revenue and street furniture revenue.  the company's US revenue mix is 60% local and 40% national.   Bet the US employees  wish they didn't have the drag from international.
Clear Channel Outdoor Americas Performance for 3 months ended September 2019

International revenue was down 9.7% to $325 million due to problems with the company's Chinese subsidiary.  Clear Channel Outdoor's 51% owned Chinese Subsidiary has seen revenue decline by 19% this year.  The Chinese subsidiary accounts for approximately one third of Clear Channel Outdoor's international revenue and one tenth of Clear Channel Outdoor's total revenue
Total Operating Expenses and Overhead increased by 2% to $537 million for the third quarter of 2019 as increased US expenses offset a decline in international expenses and corporate overhead.
Cashflow excluding impacts from foreign exchange declined by 5.3% to $131 million due to increased expenses.
Debt was $5.1 billion at September 30, 2019.  Clear Channel Outdoor's weighted average cost of debt was 6.9% which is 200 basis points above OUTFRONT's cost of debt.  Debt/Cashflow was 9.7:1.0 which is nearly twice the 4:1 level Insider considers sustainable.
Capital expenditures totaled $140 million for the nine months of 2019.  The company expects capital expenditures to total $225-235 for the full year 2019.
Insider's take:  Good results in the US.  Poor results overseas.
.
---
Paid Advertisement