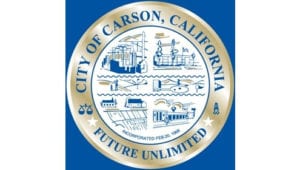 In June 2017, municipal officials in Carson California declared a "fiscal emergency" after the council approved a budget with a deficit for the eighth time in the last 11 years. Officials warned that without a change in its spending habits, the city might be forced to declare bankruptcy by 2020.
Given the need to generate additional revenue for the city budget, the Daily Breeze reports that the city turned to the billboard industry.  The city approved last week a contract with Clear Channel Outdoor for a 65-foot-tall digital billboard along the 110 Freeway and the 5th digital sign approved by the Carson City Council.
As a part of the contract:
The City will generate $3.5 million over the next 30 years
Clear Channel will remove three existing billboards in the city
The city will be able to place public service announcements on the billboard
Members of the local chamber will receive a 10 percent discount on their advertising
Insiders Take – Interestingly, there were no residents who spoke at the public hearing and no discussion by the City Council before the agreement was unanimously approved.  With the city being so outspoken about their fiscal situation and Clear Channel working cooperatively with the city, it appears this is a win for both groups. Perhaps the residents of Carson understood the realities.