As of follow up to our article on Rouge Media's acquisition of On-Campus Media, Insider had a chance to interview, Martin Poitras, CEO of Rouge Media.
Let's start with some history on Rouge Media Group.  When was it founded, what was its original market focus and how has it evolved?
Rouge Media Group was founded in 2003 with an idea to bring large format premium signage to indoor spaces. In 2007, our Resto-Bar Network in Canada was launched, and soon followed by our Beauty Network in 2011 across the U.S. and Canada.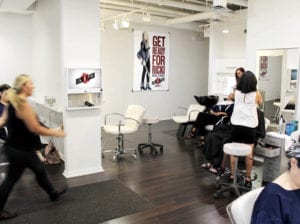 Can you share with us information on your key management?
Alison Jacobs, EVP North America, sets the strategic direction for sales and marketing in both USA and Canada, including sales and revenue growth planning, as well as marketing and branding.
Gary Kleiman, VP Sales USA, oversees our sales teams and is responsible for driving partnerships with both agencies and clients.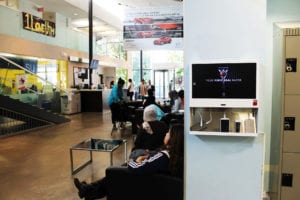 You describe three distinct environments that you are speaking to.  Can you expand on those environments and how your products integrate into those markets?
Our key networks in North America are our Beauty and College Network where we focus on Static OOH, DOOH and Mobile amplification.
Beauty is a first of its kind platform reaching W18-54 in a positive, high dwell time environment where brands have the opportunity to connect with women in a meaningful and exclusive moment when they are on the path to purchase.
With the largest college coverage in North America, our College Network reaches students 18-24 in high traffic, high mobile usage hubs in over 550+ colleges across the U.S. and Canada. Our products can be found in the busiest commercial areas such as Student Centers, Food Service Areas, Athletic Centers and Barnes & Noble College stores.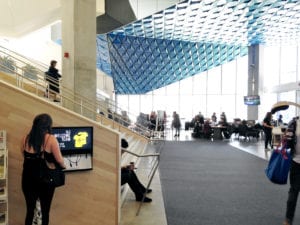 You recently acquired On-Campus Media.  Tell us about On-Campus and how you see it integrating into your existing business model?
We saw a compelling, unique opportunity to create a first ever truly national branded college network in the U.S. which did not exist. From our due diligence, there were many companies claiming to be campus experts but very few of whom actually had proprietary media assets, a large majority were simply resellers. Many of our agency partners in the US had also repeatedly asked us over the past few years if we would be willing to bring our products and expertise in the College environment to the US market. With the acquisition of On Campus media assets and the introduction of our existing DOOH and Static OOH formats, combined with our mobile opportunities, we will be a one stop shop partner for agencies and brands looking to connect with students.
Does Rouge Media see continued growth in its future?  Would you expect the growth to be organic or do you see yourselves making additional targeted acquisitions?
We have an aggressive growth strategy plan and will certainly consider potential acquisitions that complement our current target market.
---
Paid Advertisement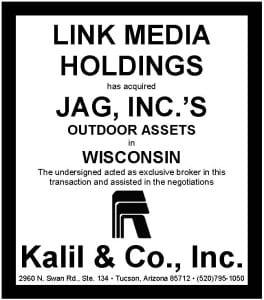 Hits: 17