Here are 9 tips for digital billboard safety which Insider learned during Formetco's recent safety conference.
Review riser drawings before you service a board.
Always assume electrical circuits are hot.
Use a lockout/tagout program.
If in doubt shut down the entire billboard.
Most panels have battery backup.  Make sure all power is off.
Use FEMA's weather app to know when a storm is arriving and you need to get off a structure.
Have a plan for rescue.  What happens if someone falls?  Will you assist people off the board or is there a self rescue system?  What are your reporting procedures if something happens?
Tether.  Tether.  Tether.  Anything you open, touch or remove can be dropped.
Contact the manufacturer if you have any questions.
To learn more about safety contact Jim Poage at Formetco (jimpoage@formetco.com, 678-951-1132).  What digital sign safety tips has Insider missed.  Let Insider know using the following form.
---
Paid Advertisement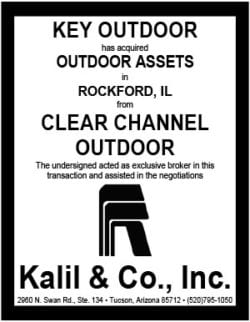 Hits: 9