A post from The Commercial Appeal, shares a story on a pending Tennessee lawsuit.
For the past decade, Memphis outdoor-advertising operator and attorney William H. Thomas Jr. has defiantly put up billboards without permits and refused to take them down when ordered to do so.
Thomas has also pursued a legal option and U.S. District Judge Jon P. McCalla is expected to issue a ruling soon — possibly within the next month — on Thomas' suit against Commissioner John Schroer and five other officials of the Tennessee Department of Transportation, which enforces the state's 1972 Billboard Regulation and Control Act. The case follows the U.S. Supreme Court decision last year striking down portions of an Arizona town's sign ordinance on free-speech grounds.
The case can be traced largely to a billboard Thomas erected at the Interstate 40-240 interchange in East Memphis. In 2006, TDOT denied a permit for the site because it was less than the required 1,000-foot distance of an existing sign — a decision upheld in a subsequent administrative hearing, commissioner's ruling and a state appellate court ruling — but Thomas began constructing the billboard there, anyway.
Amid proceedings launched by TDOT in an effort to halt work on the billboard, Thomas filed his suit in federal court claiming the state violated his rights under the First, Fifth and Fourteenth amendments of the Constitution.
State officials say whether the message is commercial or noncommercial isn't relevant if the billboard isn't permitted. In his filings, however, Thomas claims TDOT has allowed other operators to put noncommercial messages on nonconforming billboards.
Thomas' suit has attracted allies among groups such as The Beacon Center of Tennessee, which favors limited government. They say billboard laws, by allowing regulatory exemptions for certain types of messages, impose undue "content-based" regulation of speech.
---
Paid Advertisement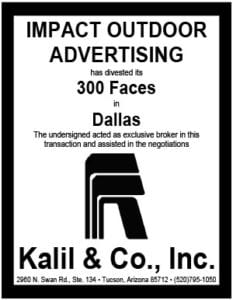 Hits: 4