Clear Channel Outdoor on Valentine's Day marketing.
Valentine's Day isn't just about following Cupid's arrow, showering your true love with rose petals (the first year of the relationship anyway) and diving nose deep into chocolate bliss. V-day is an opportunity for everyone to show those meaningful someones — significant others, family and friends, including those of the four-legged persuasion, just how much they're adored. For those currently empty-handed, you're not the only procrastinator. According to marketing trends*, more than half of V-day gifts are purchased within a week of Feb. 14, and LOVE is definitely big business!
A few more stats to ponder (and love)*:
54.8% of Americans planned to celebrate Valentine's Day in 2016
Americans shelled out a whopping $19.7 billion for the holiday, with $4.5 billion going toward jewelry
Consumers spent an average of $147 during last year's holiday
Young consumers (25-34) tend to spend the most
To reach consumers during their mad dash for sweetheart deals, we're sharing FIVE reasons why Out-of-Home is your best wingman this Valentine's Day!
#1: Out-of-home isn't just a medium — it's a LARGE. Outdoor offers the biggest advertising canvas with endless creative possibilities.
#2: Short & sweet messages are the ticket to drive sales: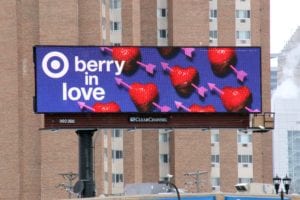 #3: Digital billboards enable flexible messaging and social media integration, where real-time interactions can be shared — perfect for public proclamations of love, like Massage Envy's #MKEValentine campaign, which displayed tweeted love notes, including a sweet message from dad to daughter relaying she was too young to date — which received some air time on the local news: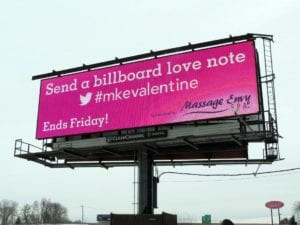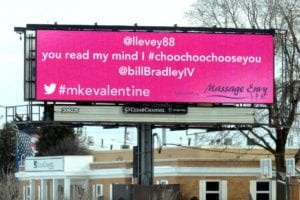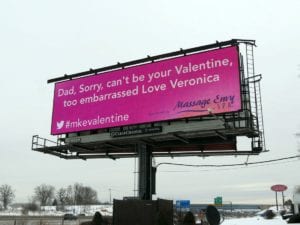 #4: Outdoor is a great directional media, pointing consumers immediately to products, services and venues in close proximity: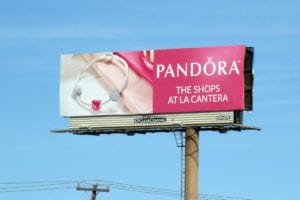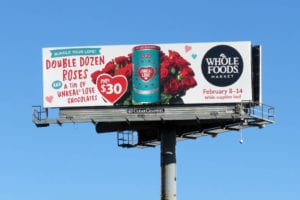 #5: Consumers exposed to OOH are more likely to visit a store after seeing a nearby ad: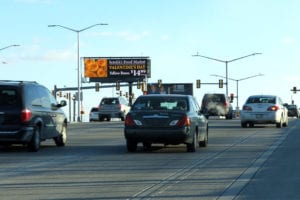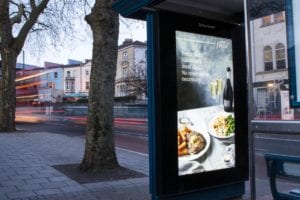 OOH is the most powerful medium dominating the last 30 minutes prior to purchase*.
*NRF/Proper Insights and Analytics, IPSOS Insight, UBA Futureproof Mass Media 2012
---