JCDecaux released 2019 revenue figures last week.  One more and one less.
More total revenue. Total Revenue increased 1.3% in 4Q 2019 as an increase in street furniture revenue offset declines in transport and billboard revenue.
Less Organic Revenue.  Organic revenues, excluding acquisitions/divestitures and FX declined 1.5% during the fourth quarter of 2019.  This is unusual in a time when out of home is on a roll in the US many parts or the world.  The decrease was caused by weak results in Australia and China and by a 7% decline in transport organic revenue and a 4% decline in organic billboard revenue.
JCDecaux 4th Quarter 2019 Total Revenue Growth Versus Organic Revenue Growth
North America thriving.  JCDecaux's North American revenues were up in double digits during the fourth quarter 2019.  The same trend was apparent for the full year (see below) A rising tide is lifting all out of homes boats in North America.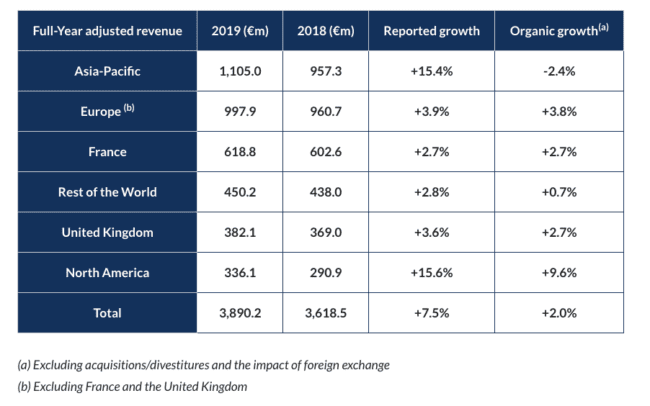 ---
Paid Advertisement