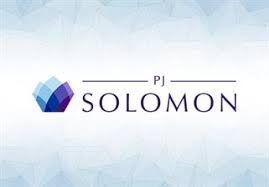 With permission from Extension Media. By Mark Boidman, Susan Wang, and Brandon Yoshimura, PJ SOLOMON
The Out of Home media and advertising ("OOH") industry is undergoing a digital and data-driven transformation. OOH reaches consumers who are "on the go" or in transit and encompasses a variety of formats including billboards, posters, transit advertising (bus wraps, taxi tops, airport displays), street furniture, kiosks, and retail signage. With advancing technologies, OOH advertising formats are becoming easier to deploy, update and measure.
Actionable data and Internet of Things ("IoT") technologies are enabling a second wave of OOH innovation centered on making displays more intelligent, efficient and impactful.
Digital displays are beginning to replace traditionally static installations. We work with a number of providers who are enabling this transition through the creation of stunning digital displays and compelling programmatic and backend offerings. Companies in the sector, including BrightSign, have developed cost-efficient media players which enable reliable, non-PC based digital signage solutions to be implemented nearly everywhere—from small retail displays to massive outdoor installations. A proprietary OS built specifically for digital signage has real advantages when considering security and ease-of-use.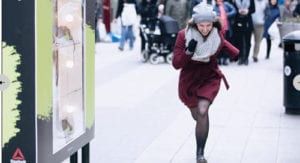 Small Display to 4K Interactive
Intel® technologies drive approximately 75 percent of PC-based solutions for digital signage. Intel's Open Pluggable Specification ("OPS"), developed in partnership with NEC and Microsoft and launched in 2010, standardizes system architecture between displays and media players, allowing for more cost-effective design and seamless deployment and management of digital display solutions. Recent products such as the BrightSign HO523 OPS media player (Figure 2) are adding value to this deployment model by bringing the end-user's TCO even lower. The new Intel Smart Display Module ("SDM") released in 2017 was developed as an answer to the ever-thinner and power-efficient digital displays coming to market. Delivering the same level of interoperability and intelligence as the OPS, the SDM is Intel's smallest product yet (at 60mm x 100mm and a maximum thickness of 20mm). The SDM also has an expanded range of supported processors, from the energy-efficient Intel® Atom™ processor, which is optimal for powering tablets and other small display devices, to the high-performance 7th generation Intel® Core™ processors, which are capable of driving 4K interactive displays and motion recognition while delivering real-time content and audience analytics. One point of consideration is that the OPS is an open specification and the overall adoption rate is low.  And given new SDM is a proprietary module, and not a specification that the industry can adopt, there are even more obstacles to any mass industry adoption.

Ahead for Digital OOH: More Competitive Pricing, Data Management, Risk Control
Digital billboards offer the ability to display dynamic content with little associated production cost. Messages can incorporate countdowns (buy now!), user-generated content (pulled from social media feeds) or be contextually customized to account for time of day or weather. Further, these installations can display video, stream live events (see the celebrated "Rise of the Tomb Raider" OOH campaign) or rotate through a carousel of brand-specific content.
On top of these content improvements, advances in OOH purchasing technologies allow brands to leverage OOH infrastructure in ways never before possible. Leading OOH media owners have developed homegrown, cloud-based dashboards that allow agencies or brands to view available inventories in real-time with additional data on asset demographics and reach provided by Geopath, a not-for-profit audience location measurement organization. In addition, certain vendors have begun consolidating digital inventories to allow for true, programmatic offerings. In spite of these advances, hurdles remain (including fragmentation of networks, standardization of measurement, standardization of technologies and pricing), but the OOH industry is rapidly beginning to resemble web-based alternatives in terms of breadth of media formats available, ease of deployment, and standardization.
Unlike other digital formats, however, OOH media and advertising cannot be blocked or skipped. As digitization accelerates and consumers continue to be increasingly mobile, we anticipate rapid growth in OOH media coupled with improved margins resulting from realized efficiencies in the time and information-intensive buying / selling processes. These improved processes will allow for more competitive pricing, data management, and risk control for the industry as a whole.
Full Steam Ahead: Digital Growth and Investment Accelerating
The digital billboard opportunity is substantial. Today, in the United States alone, there are approximately 334,000 static billboards and only 7,300 digital billboards (~2.2 percent) according to the Outdoor Advertising Association of America ("OAAA").
The largest OOH operators are driving the transition to digital. Recently, Lamar Advertising committed to adding 150 digital installations per year for 2018 and 2019 through organic growth and acquisitions, adding to an existing base of 2,700 screens. OUTFRONT Media acquired Dynamic Outdoor, which owns a portfolio of 52 digital billboards across Canada in June 2017 for $94 million, adding to its base of roughly 1,000 digital installations. OUTFRONT Media management estimates that digital inventory will comprise over 20 percent of revenue in three years. JCDecaux currently owns more than 1,400 digital billboards globally and is actively pursuing ongoing digitization of its street furniture assets in major cities, including its London Digital Network of over 675 bus shelters, its New York Digital Network of 300 digital bus shelters and newsstands and its recently announced installation of 150 digital City Information Panels and bus shelters in Chicago. Clear Channel Outdoor installed 450 new digital displays last year internationally, bringing its base to 1,180 digital billboards in North America and 13,300 globally. CIVIQ, the hardware provider for New York City's LinkNYC digital smart city information kiosks, currently has 1,600 kiosks throughout the city's five boroughs, and will deploy 7,500 kiosks over the next eight years. We also see the beginnings of vertical consolidation in this space. In 2014, OUTFRONT Media acquired advertising technology company Videri, a cloud-based app-linked ecosystem that powers smart digital displays.
The OOH industry as a whole is projected to grow at 5% annually, a figure dwarfed by projected digital OOH growth of 13% annually from 2015 to 2019. Digital penetration of OOH is expected to reach 30% by 2019. This digitization will be crucial to mitigating legacy OOH format restrictions.
Data Driving the Future of OOH
Leveraging connected technologies across these new digital portfolios will create a differentiated value proposition for sector participants. Actionable data and Internet of Things ("IoT") technologies are enabling a second wave of OOH innovation centered on making displays more intelligent, efficient and impactful.
The rise of Telecom Data as a Service ("TDaaS") has provided OOH operators with access to critical customer insights. Telecom giants including AT&T, Verizon, Sprint and Telefonica have begun to collect, analyze, package and sell aggregate customer data to OOH operators and advertisers. Some carriers, including AT&T, have established their own in-house units to monetize data, while others have partnered with technology firms like SAP, IBM, HP, and AirSage, which take over management of the backend and marketing of the packaged data products.
TDaaS data includes demographic and location details in addition to browsing, messaging and call information gleaned from subscribers' files. AT&T's home-grown division, AT&T Data Patterns, collects customer data such as age, sex, ethnicity and income to provide anonymized and aggregated group insights to clients—chief among them Clear Channel Outdoor. AT&T Data Patterns can also measure lift in actions that are supported by AT&T services. As an example, the program is able to measure the percentage of an audience that passed an OOH advertisement and later watched TV programming that was promoted on the ad on their DirecTV networks. Or, when a retail store uses AT&T Wi-Fi, AT&T Data Patterns can measure the percentage of an OOH audience that converts into store visits. In all cases, the lift percentage is given to clients as a statistic, providing them valuable insight into campaign effectiveness. SAP, which offers a service called Consumer Insight 365, receives regularly updated data from carriers, covering daily mobile activities (which can reach 300 unique events per day) of 20 to 25 million subscribers. The data is anonymized and sold to advertisers, who can use the information to target specific audiences and measure ad effectiveness. In one application of TDaaS and digital OOH installations, beverage-maker Anheuser-Busch InBev employed geo-fencing technology to deliver mobile advertisements to consumers passing by one of its digital OOH advertisements in Atlanta. While TDaaS offers actionable insights for OOH operators, it is somewhat constrained as it is controlled by third-party providers and existing telecom IT infrastructure is not optimized to handle the aggregation and distribution of massive data sets in real-time.
IoT Integrations Create Unique Opportunities
To achieve more granular insights on audience demographics and engagement, OOH operators can now leverage IoT devices on their digital installments, including cameras. In a recent campaign in Sweden for ZPump shoes, Reebok installed street-level OOH displays with speed cameras that measured the pace of passing pedestrians (Figure Y). Runners able to achieve a pace in excess of 10.5 miles per hour were awarded free shoes. Similarly, last year, eyewear retailer Kirk&Kirk deployed a campaign that offered pedestrians custom-color glasses based on the colors of their outfits.
Cameras with facial recognition technology can also be integrated into displays to track engaged viewers, attention time, age and gender (all on an anonymized, aggregate basis), in addition to analyzing real-time audience data to drive ads based on viewer groups. In the advertising context, facial recognition technology works to capture and identify select facial features of an individual (such as facial shape, distance between facial features, existence of wrinkles, etc.) and compare them against a database of features and combinations of features to identify that individual's age, sex and other demographic attributes. This biometric technology, combined with counting and tracking capabilities built in to digital displays, is able to yield data like 'number of women in a viewer group', or 'average time spent looking at the display by a senior man.' This data not only holds rich insights into advertising effectiveness, it also represents enormous opportunity for advertisers to increase ROI by communicating in highly engaging, targeted way with specific audiences.
Mass Messaging to Smart Messaging
Facial recognition platforms, including Paris-based Quividi, measure mood, audience reactions and engagement. Quividi can be integrated into digital displays to scan viewers' faces and run algorithms trained on computer vision and machine learning to identify facial and voice expressions, such as furrowed eyebrows or a loud laugh, against a database of pre-programmed expressions, in real time. They then equate these expressions to certain emotions or social cues and provide data on an aggregate basis to give advertisers insight into how effective and appropriate their current ads are. In 2016, Apple acquired Intel Capital-backed Emotient, a startup specializing in emotion detection and sentiment analysis based on facial expressions. The company offers a cloud-based service that can deliver direct measurement of a customer's unfiltered emotional response to advertisements, content, products, and customer service or sales interactions. This emotional response data, combined with location and demographic data, is a powerful tool for OOH operators and advertisers to gain insight into and target consumers in unprecedented ways.
Telecom and IoT data combine to provide OOH operators with visibility into audiences at the most opportune time, when they are mobile and close to or at the point of sale. As digital formats proliferate and data is used and leveraged, the OOH industry will continue its transition from a mass messaging medium to a smart mass messaging medium with hyper-targeting capabilities and unparalleled scale and impact.

Mark Boidman is a Managing Director and Head of Media Services at PJ SOLOMON, an investment bank in New York City.
Brandon Yoshimura serves as an Associate on the Media Services team. Mark and Brandon advise companies across the media and technology landscape, including digital media and media services with a focus on out of home media, retail (in-store) technology, and mobile technologies and solutions. They have advised clients on sector-shaping merger and acquisition transactions, with a combined transaction value of over $40 billion.
Susan Wang is a Senior Analyst with PJ SOLOMON.
Disclaimer: The services and capabilities described herein are provided by PJ Solomon, L.P. and its affiliates, including, without limitation, PJ Solomon Securities, LLC, and references to "PJ SOLOMON" or "SOLOMON" in this article are meant to refer generally to such companies.

This article has been prepared solely for informational and illustrative purposes and is not to be used or considered as an offer to sell, or a solicitation of an offer to buy, any security or instrument or the provisions of an offer to provide investment services or to undertake any transaction. Certain information in this article relating to parties other than PJ SOLOMON or taken from external sources has not been subject to independent verification, and PJ SOLOMON makes no warranty as to the accuracy, fairness or completeness of the information or opinions in this article. Neither PJ SOLOMON nor its representatives shall be liable for any errors or omissions or for any harm resulting from the use of this article, the content of this article.
Nothing in this article constitutes regulatory, investment, legal, accounting or tax advice, or a representation that any investment or strategy is suitable or appropriate to your individual circumstances. Each individual or entity receiving this article and information on companies referenced in the article shall be responsible for obtaining all such advice as it thinks appropriate on such matters and shall be responsible for making its own independent investigation and appraisal of the risks, benefits and suitability of the companies as to itself. Any discussions of past performance should not be taken as an indication of future results, and no representation, expressed or implied, is made regarding future events or results. This article is for informational purposes only. It does not constitute independent investment research and has not been prepared in accordance with the legal requirements designed to promote the independence of investment research. Moreover, this article has not been prepared by the research department of Natixis, of which PJ SOLOMON is an affiliate. Natixis may trade as principal or have proprietary positions in securities or other financial instruments that are referred to herein. This article is intended only to provide observations and views as expressed herein, which may be different from, or inconsistent with, the observations and views of Natixis analysts or other Natixis sales and/or trading personnel, or the proprietary positions of Natixis. In addition, PJ SOLOMON and/or its affiliates, officers, directors and employees, including persons involved in the preparation or issuance of this article, may, from time to time, have long or short positions in, and may buy or sell the securities or other financial instruments referred to herein.
---
Paid Advertisement