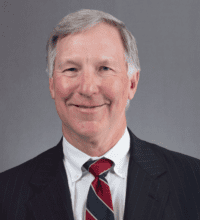 By Richard Rothfelder, Rothfelder and Falick
Norton Outdoor Advertising ("Norton") sued the City of Cincinnati ("the City") when the City passed a new tax on billboard revenues ("the Tax") to become effective on July 1st. Norton is arguing that the Tax is an unconstitutional violation of their freedom of speech. A Hamilton County Court of Common Pleas judge granted a temporary restraining order on July 30th to prevent the Tax from going into effect until the injunctive relief hearing occurs, which is scheduled for September 7th.  In doing so, the Judge said "the tax is effectively no different than a tax specifically targeted to being imposed on news print or a printing press."
Summary
In June 2018, the Cincinnati City Council approved the 2019 operating budget. As a part of the balancing of the budget, the City passed a billboard tax of the higher of 7 percent of the gross receipts or $2 per square foot of sign face.
The City simultaneously quadrupled the cost of a sign construction permit, made the renewal fee eight times more expensive, made renewals more frequent, and created a new fee for changing the sign's face.
The Tax was scheduled to go into effect on July 1, 2018.
Norton filed suit against the City. Norton argues that the Tax is an illegal content-based prior restriction of free speech-which is illegal under the First Amendment-and that the Tax does not have a regulatory purpose nor does it serve a governmental interest. Norton is also arguing that the Tax violates the Fourteenth Amendment, the Commerce Clause, and the Ohio Constitution.
On July 30, 2018, Hamilton County Court of Common Pleas Judge Hartman granted Norton a temporary restraining order. The court found that there was a sufficient First Amendment interest implicated and likely violated. The court also ordered expedited discovery to speed up the resolution of the case.
The hearing for injunctive relief is scheduled to occur on September 8, 2018.
Takeaways
We've reported previously on attempts by municipalities to disguise legitimate sign permit and license fees as illegal taxes.  For example, see the November 6, 2017 Billboard Insider article on City of Houston vs. Harris County Outdoor Advertising Association, holding Houston's purported sign permit fees to be an unconstitutionally excessive and unauthorized occupation tax.  In Houston, the trial and appellate courts order $2.5 million in permit fee refunds, and enjoined collection of excessive and unconstitutional fees.  In this latest challenge by Norton against Cincinnati, the purported sign permit fee was held to violate First Amendment right of expression.  Undoubtedly, Norton will also be seeking at the trial on the merits permanent injunctions against unconstitutional fees and refunds for such fees already paid under protest.  Thus, be observant of when a city passes a new budget-they may try to sneak a new tax into the budget provisions. If the tax is unexplained and targets billboards specifically, the tax may be unconstitutional. If you seek to challenge the tax, immediately seek a temporary restraining order to halt the enforcement of the tax, and thereafter seek permanent injunctions and damages.
---
Paid Advertisement