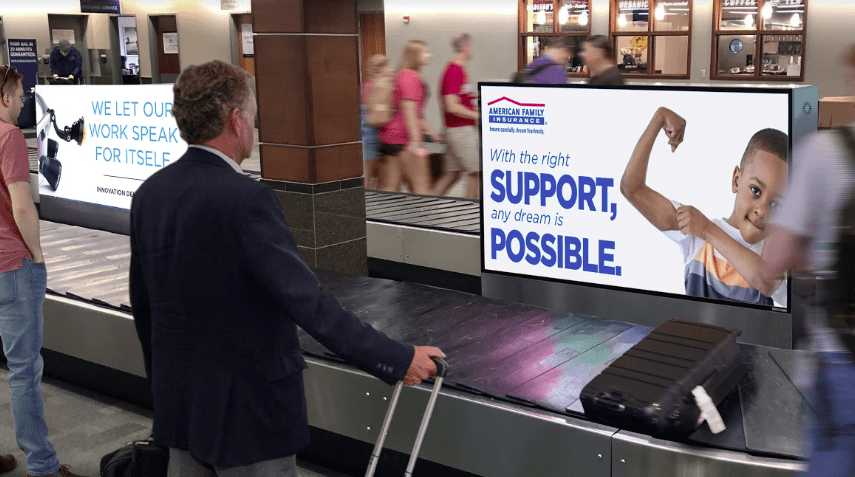 Baton Rouge, LA – October 17, 2018 –
Lamar Advertising Company
(Nasdaq: LAMR), one of the largest out of home media companies in the world, announced today that the company has been awarded a contract by
Dane County Regional Airport (MSN)
in Madison, WI to manage all Out of Home advertising inventory within the airport. Lamar will initially refurbish all existing advertising inventory in the airport, replacing all static signage with premium displays and introducing digital displays for the first time, creating for advertisers an opportunity to more dynamically and memorably engage and connect with passengers.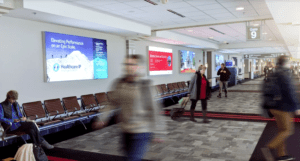 "Lamar has a proven track record when it comes to managing airport advertising and helping airports derive maximum value from their inventory," said Kim Jones, Airport Director, Dane County Regional Airport. "We are excited to offer advertisers new and exciting options to engage passengers while at the same time beautifying our airport and making Dane County Regional a point of pride for the community."
Nearly two million travelers pass through Dane County Airport each year. With more than 14,000 annual flight departures, the airport caters to major local businesses and is therefore frequented by business travelers and frequent fliers. The typical Dane County passenger has a household income that is 65% higher than the average adult.
As part of the overhaul at Dane County, Lamar will replace all existing advertising structures in the concourses, baggage claim and TSA areas with high-end displays including back-lit static displays, illuminated exhibit-style displays, multiple digital networks and full motion video walls. The introduction of digital advertising will allow advertisers to engage travelers with campaigns featuring data-triggered dynamic content.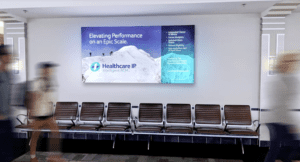 "Three-quarters of fliers arrive to the airport at least an hour before boarding their flight, making them a captive audience to airport advertising," said Brig Newman, Vice President and General Manager of Airports for Lamar Advertising Company. "Dane County Regional Airport attracts a high number of business travelers who are twice as likely to make purchasing decisions as the average consumer. By enhancing the airport's advertising inventory and creating a centralized team at MSN, we will help advertisers connect with these passengers while at the same time creating an exceptional customer experience. We are thrilled to bring new, state-of-the-art displays to MSN and to build a program that will provide value for our advertisers, the airport and Dane County."
With the Dane County contract, Lamar now manages advertising at 24 airports across the country, helping advertisers get their message in front of more than 160 million fliers each year. For more information, please visit
www.LamarAirports.com
.
---
Paid Advertisement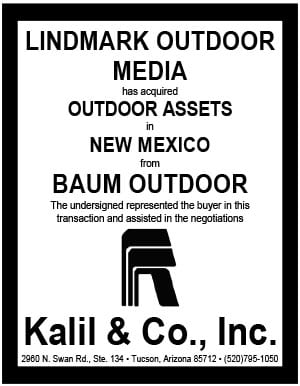 Hits: 1