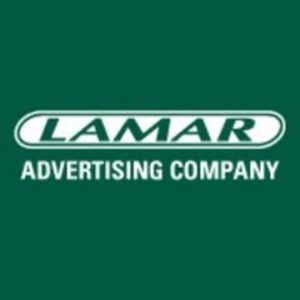 January 9, 2019 – Baton Rouge, LA – Lamar Advertising Company (Nasdaq: LAMR), a leading owner of outdoor advertising and logo sign displays, today announced that Keith A. Istre, Chief Financial Officer and Treasurer, has informed Lamar of his intent to retire from the company effective December 31, 2019, after more than 40 years of service.
"Keith's shrewd management of our finances has been invaluable to Lamar's growth over the past four decades," said Lamar board chairman Kevin Reilly Jr., noting that Mr. Istre joined Lamar as Controller in 1978 when the company's revenue was approximately $14 million. Lamar's 2017 revenue exceeded $1.5 billion.
"The strength of our balance sheet, the envy of the industry, is a testament to Keith's steady hand and financial acumen," said Lamar Chief Executive Sean Reilly. "Keith has been a terrific partner to both Kevin and to me, and the company will miss him tremendously."
Mr. Istre, who became Chief Financial Officer in 1989, made his intention known to the Company now so that appropriate succession and transition planning can occur. Lamar is conducting a comprehensive search for Mr. Istre's successor and has retained an executive search firm to assist in the process.
Insiders Take – If you already are a quality organization and plan to be for years in the future, you make sure you have the time to transition key employees and their responsibilities.  Lamar is showing how it is done, providing a full year to make the transition for this very important position.
---
Paid Advertisement