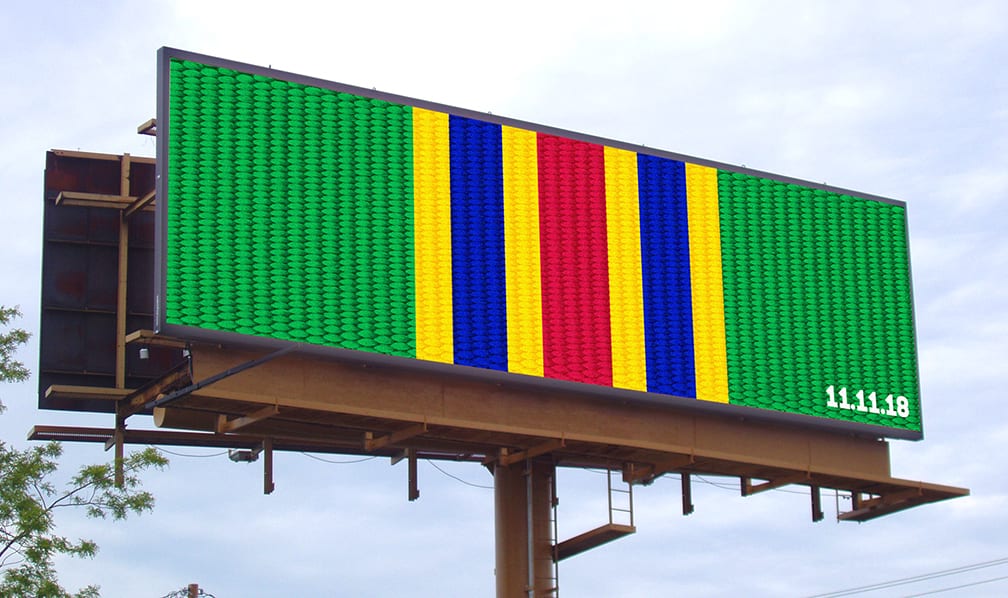 GRAND RAPIDS, Mich; Washington D.C.; November 9, 2018 — In honor of Veterans Day, the Outdoor Advertising Association of America (OAAA) and Midwest advertising and design agency, Extra Credit Projects (ECP), have created a campaign that honors veterans in a big way.
The campaign works to show appreciation to those who have served by adorning the nation's landscape with military service ribbons on digital billboards coast to coast.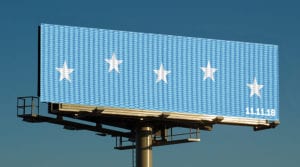 The physical ribbon may be small, but the value it holds is huge. By taking the simple form—a shape which already mimics traditional billboard format—and making it larger than life, these designs honor all service members and their families.
Rob Jackson, Navy veteran and ECP creative director and principal, says, "Our team has always admired the vivid colors, deep meaning and design simplicity of these ribbons. This campaign also employs the most basic creative rule of billboard advertising, which is to make something small really big. All delivered in a digital-age, real-time medium that is not to be missed. This is a tribute to all veterans, but particularly all of the ECP staff member veterans and active spouses, brothers, dads and grandpas who have served us all. This weekend we give you our best. Thank you."
---
Paid Advertisement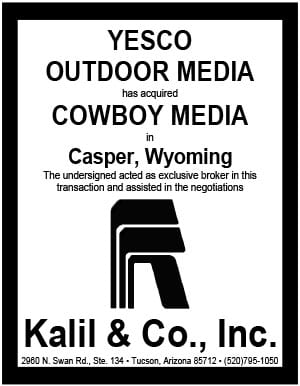 Hits: 0