Happy New Year! For this January edition of Daily Billboard Blog's '3 of a kind' we have three examples of billboard creatives hitting the bullseye quite literally.
The first example is a special installation for the debut season of The CW's Arrow show spied above the Sunset Strip's Whisky A Go-Go club at the end of October 2012. The eye-catching billboard features three giant 3D arrow shafts hitting the spot to celebrate the launch of the DC superhero show and create a spectacle in the city skyline.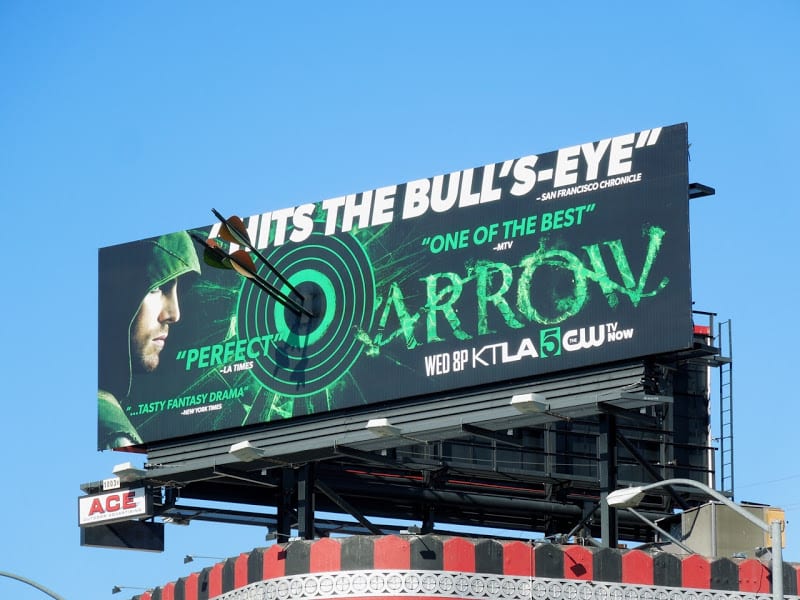 The next example is for the short-lived Fox gameshow Bullseye hosted by Kellan Lutz, and takes a colourful target and executes it with a fun special extension cut-out for extra standout along La Cienega Boulevard in May 2015.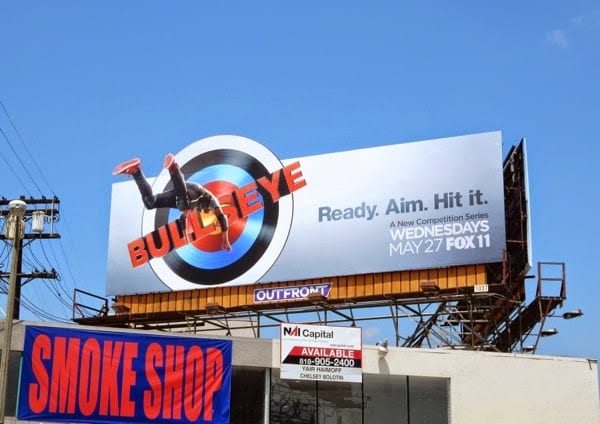 And the final example for this trio is a standard bulletin ad which uses a knife-throwing target analogy and puts Mary Louise-Parker in the line of fire for the eighth and final season of Showtime's Weeds comedy-drama along the Sunset Strip in June 2012.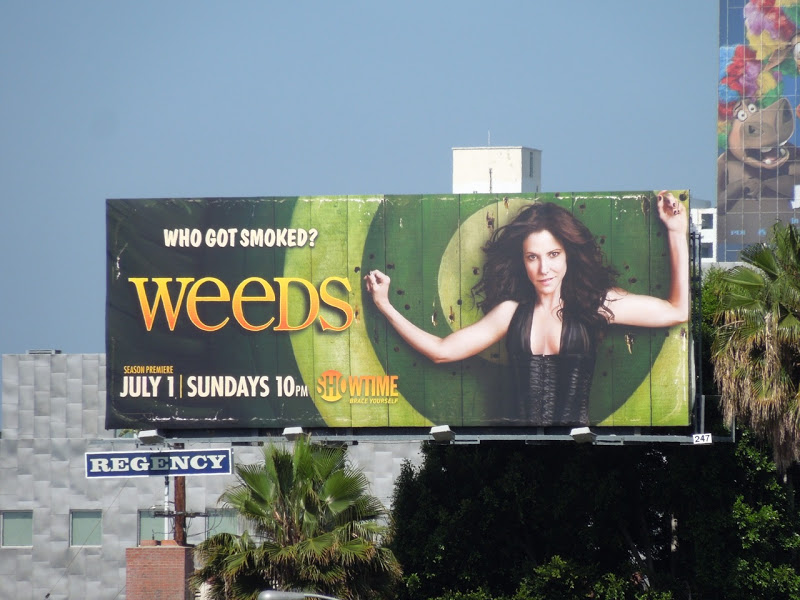 As you can see from these billboards, three very different shows with three creative approaches to help make them more noticeable in the crowded skies of L.A.
Be sure to check out
Daily Billboard Blog
for all the latest fun ad creatives filling the streets and skies of Los Angeles and come back next month when we'll be exploring the world of Selfies in the OOH world.
---
Paid Advertisement