Insider is always looking for examples of how our industry works with their communities in innovative ways. We noticed an article on the WPDE TV news site featuring a Coastal Carolina student, Nicolas Rosa, and an internship he recently started with Coastal Outdoor.  You can read the full article through this link, but we went ahead and contacted Pudge Roberts at Coastal Outdoor for more details.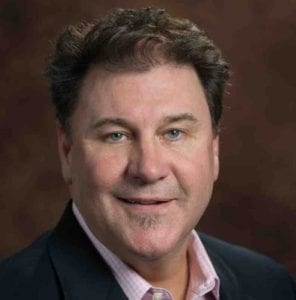 Pudge, can you tell us about the LIFE Program at CCU and how Coastal Outdoor is involved?
The LIFE program at CCU is a 4 year program for young adults who have mild to moderate intellectual and/or developmental disabilities.  Internships are a part of this program.  Brian Keys, Nick's employment coordinator, approached Coastal about Nick potentially working here for the semester.  After meeting Nick, we felt it would be a great experience for him & for us to join our team as an intern.  He is interested in Graphic Design and obviously loves dinosaurs.
When did Nick start his internship, how long will he work with the Company and what types of things will he do as a part of his internship.
Nick just started his internship on Wednesday, 9/25/19.  He will be with us through December.  He is currently working directly with Ashley Amoroso, our Director of Strategic Planning who leads the creative department as well as our company's process & procedures. Our award winning design team, Devanie McCartney & Kelly Jacobs are teaching Nick hands on Photoshop & Illustrator skills.  Nick is learning about Coastal Outdoor's creative process.  He has learned how to create proofs and follow the appropriate approval protocol.  We are still learning all of Nick's capabilities and hope to expand on his already brilliant illustration skills as well as teach him other aspects of office life such as clocking in, clocking out, filing and even spending some time with the sales & operations teams.  Our main focus is to help his design skills flourish & grow because that is Nick's passion. For us to be able to afford Nick the opportunity to learn first-hand from Devanie & Kelly, 2 professional & experienced artists in a workforce setting is an honor for us.
We understand that Nicolas, using a dinosaur theme, got some face time on about 20 of Coastal's boards? Can you tell us about that project?  Nick's first assignment was "What does the LIFE program mean to you?" He was asked to start off with writing a paragraph of an analysis about his 4 year journey at CCU and what he has learned through the LIFE program, how it has helped him, where he has struggled and what goals he hopes to accomplish after graduation.  In his write up, he said "My goal is to illustrate paleontology kids' books."  This prompted Ashley & the team to not only show the world (or at the very least, Myrtle Beach,) what wonderful goals Nick has but also to recognize the LIFE program and the great work they do.  Nick's billboard artwork posted on 18 of our 27 digital billboards, giving him over 1,675,097 impression counts to date.  His artwork was up for only 24 hours before receiving local news coverage.  Due to social media coverage, we even heard from a nonprofit organization in New Jersey, asking about the LIFE program as they were interested in implementing the program themselves. We plan to feature more of Nick's quotes & illustrations over the next several weeks and we also plan for him to help our team create self & holiday promotions.
I am proud that we can contribute to the LIFE program in such a meaningful way and I hope that the experience & skills Nick learns with us will help him in his life journey as well as understand the power of out of home advertising and how it contributes to the community.
Are you doing something interesting in your community?  Let Insider know by sending us a comment in the box below.
---
Paid Advertisement